What is SEO keyword research?
Keyword research is the process to find the best suitable high-search and low-competition keywords.
Mean the word which user will type on the search engine to find the content.
In keyword research, we try to find the particular keyword which most people are searching for (High volume) but minimum information or articles are available on the internet (low competition).
Even any keyword has a high volume, but there is much information available on the net means it is a high competition keyword and if there are already a lot of articles and information available then there are minimum chances that your article will come in the search result
Best free and paid keyword research tools
Google Keyword Planner
What is the Benefit of Google Keyword Planner?
To Build an effective marketing strategy.
Help to Find the right audience.
Increase your ROI by using the Google Keyword Planner.
Step-by-step guide for Google Keyword Planner.
Open Google Keyword Planner.
Google keyword planner is a free keyword research tool by GOOGLE To use google keyword research tools. You should have a Gmail account.
First, create or log in to your Gmail account.
Enter the basic company detail to create and launch a Google Ads campaign.
Go on to access your Google Adwords account next. In the taskbar at the top of the page, select the wrench icon and select Keyword Planner.
Within Keyword Planner, there are two main tools to use for keyword research: "Discover new keywords" and "Get search volume and forecasts."
These two tools are useful to find hundreds of prospective keywords for SEO-related keyword research if that's what you're here for.
However, this keyword research tool was created for PPC advertisers. This is not the perfect tool to find keyword analysis and research for SEO.
Select your keyword planner tool.
Discover new keywords.
Receive search volume and forecasts for your keywords
Filter and arrange the results
Examine the keyword suggestions section
How to use Google Keyword Planner: Select a keyword
We can help with everything Google Ads
Keyword Tool.io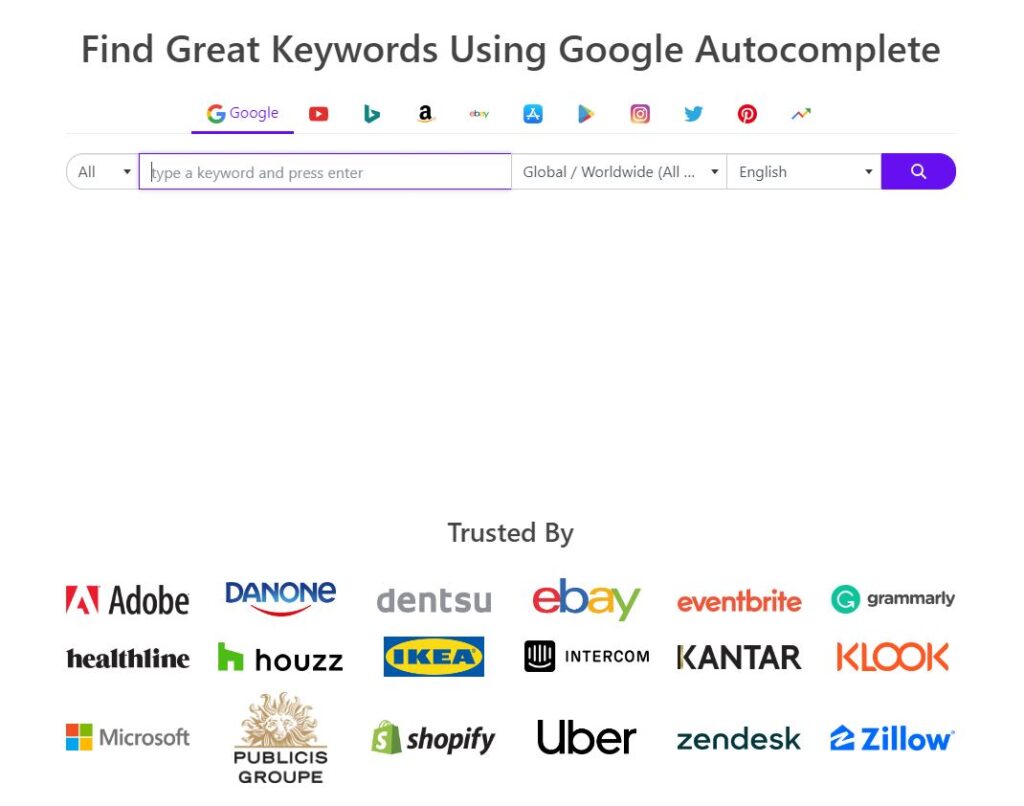 Google Trends
Google trends is a free tool. This tells us which keywords are being searched the most right now. From google trends we get to know the trending keywords at the present time
Google Trends shows what people are searching for based on time, season and location. You can then use that information to build your marketing strategy.
how to do keyword research using google trends
Find trending topics currently being searched the most
Identify current seasonal trends
Optimize Your Local Preferred SEO Strategy
Monitor your competitors' keyword strategies
Optimize Your Reliable SEO Strategy
How to use Google Trends
Google Trends is based on keyword popularity.
Google explains it here: "The data point for each keyword is divided by the total number of searches by geographic and time range to compare relative popularity."
To use Google Trends, First search trends on google or browse trends.google.com
enter a keyword in the search bar or choose from the examples provided.
Term Explorer
Moz's Keyword Difficulty Tool
Ahrefs
SEMrush
SE Ranking
Accuranker
GrowthBar
HubSpot
Serpstat